"They put you away for killing that guy you owned a bar with, you did 12 years hard time, and you got 50 million dollars? Now you're eating burgers in the back of a minivan on the run from half the cops in LA. You've made some interesting career choices." – Agent Bodner

That quote from the season two and series finale, "One", of
Life
pretty much sums up what the show was all about. Not only did
Life
have some silly moments but it was also a fascinating character study and a dark police procedural.
Who the quote is referring to is none other than Charlie Crews, a cop framed for murder and sent to prison for 12 years. Then he was released after his lawyer convinced the state it was wrongful imprisonment and was granted a $50 million settlement. Now Charlie has a new lease on life and is a millionaire...but he once again joins the LAPD.
Charlie is quite the unusual character and one of the most fascinating people on television. Charlie frequently uses Zen to keep his inner demons at bay, and he has a weird thing for fruits. But Crews' unique outlook on life after prison is what makes him such an interesting and smart cop. Damien Lewis is the actor who breathes the character of Charlie to life and he does an amazing job.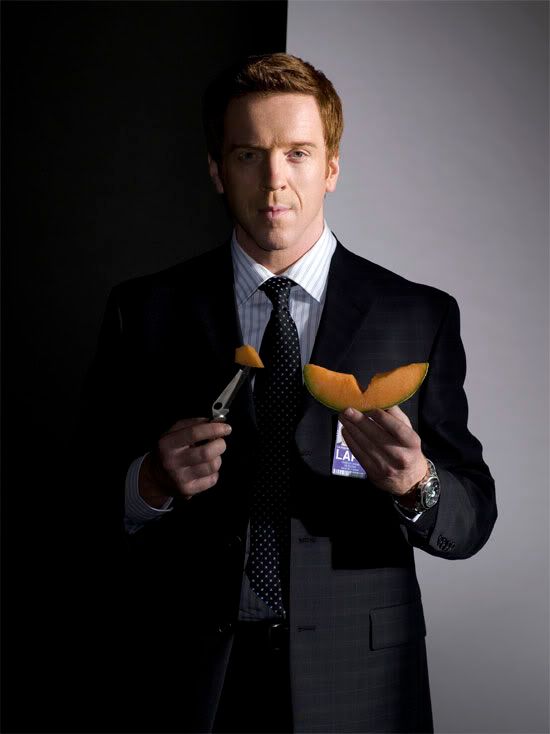 Charlie's partner also struggles with demons of her own, battling with sex addiction and alcoholism while trying to break free from the shadow of her father, a famous LAPD lieutenant who is now retired. Dani Reese is not as scene stealing as Crews may be, but her practical personality keeps the show balanced and she proves to be a fitting equal to the infamous cop.
Life
may have been presented to the public as a generic police procedural, but the characters and overarching storyline were fascinating to watch and the show is very different than the average
CSI
clone. The show had a fair amount of issues including sometimes weak plot structure as well as some vague writing. But what
Life
lacked in efficiency it more than made up for with the sheer amount creativity as well as the casting.
As said before, Damien Lewis is a commanding presence on screen as the conflicted, fruit-loving, Zen-obsessed ex-convict turned millionaire Charlie Crews. The rest of the cast can stand shoulder to shoulder with Lewis including Sarah Shahi who plays his troubled partner Dani Reese. Others include Adam Arkin as ex-convict and Charlie's best friend Ted Earley, Brent Sexton as Charlie's former partner Robert "Bobby" Stark, and Donal Logue as Tidwell, the new police captain straight from the NYPD.
The overarching plot of Charlie's framing was the main idea behind the show. As noted before, Crews was wrongly sent to prison for 12 years. Why? That's exactly what Charlie wanted to know. In the first season the conspiracy begins to fall apart as Charlie acts as the wild card in a plan gone rotten. It is revealed that former cops, including Dani's father, framed Charlie and made a fortune off an infamous bank robbery. While the conspiracy was not fully exposed by the time the show ended, there were strong hints that the plan had gone in a different direction than was planned and that Charlie was never meant to go to prison in the first place.
Besides all the craziness of the conspiracy,
Life
was mostly about the characters battling their own demons. Charlie was coping with the loss of 12 years at prison after becoming a cop and he avoided this by utilizing Zen to calm the anger that lay dormant within him. Dani was ultimately trying to prove to her father that he did not need a son to follow in his footsteps as a great cop but her confidence dwindled and she fell victim to sex addiction and alcoholism. Ted was a wimp in prison and Charlie saved his life and for that Ted became a loyal and trusted friend. Bobby had felt guilty about Charlie going to prison especially since he did not know whether his accusations were true or not.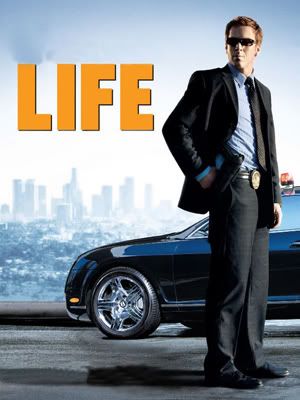 Life
was a show that would probably have failed to capture a large audience even if it hadn't premiered during the writer's strike. But to all of those that invested the time to watch the show, they know that the show did something different with the typical LAPD procedural and created a kooky, wonderful gem of a show.