This is a pretty awesome coincidence: I just downloaded Lupe Fiasco's discography (
Food & Liquor
and
The Cool
) over the weekend so I could figure just what it is about him that makes Jay-Z say he is the leader of a revolution for hip-hop.
Those are big words coming from one of the most acclaimed and respected rappers in the industry and any new artist would hope to get lucky enough for that kind of hype. Food & Liquor is definitely better than his second album, but only in terms of lyrics and pace. The whole album flows pretty effortlessly and Lupe's lyrics are astonishing, while in The Cool the pace gets broken up here or there when some featuring artists drop in.
But The Cool is intriguing because of it being a concept album and therefore can more easily draw in the listener. The second album is also much easier on the ears with a huge increase in production values and, because of this, is more mainstream-friendly.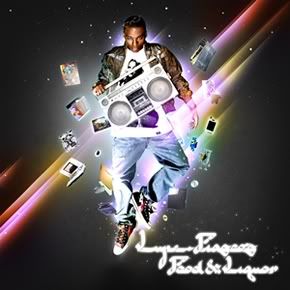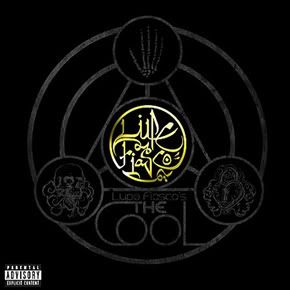 Long story short: it does not matter if one album is better than the other; all that matters is the fact that Lupe Fiasco is one of the best in the game today.
So now back on to the topic, said rapper has just had his new single "leaked" all over the web. It is yet another collaboration with Matthew Santos, who previously worked with Lupe on his breakout single "Superstar" on the second album as well as "American Terorist", a song from his debut Food & Liquor. Both songs are amazing and this new track is no different.
"Shining Down" is the new song off of the upcoming album
Lasers
and it is undeniably one of the best rap songs of the year...and it's only been out for 5 hours! Download it
here
(via Nah Right).
Quick Note:
Following in the footsteps of the new Jay-Z track, "Death of Auto-Tune (D.O.A.)", Lupe totally makes fun of auto-tune in the second verse.
Quick Note 2:
Only lyrics I could find, but they are pretty accurate. Courtesy of
FNF Army
.